We've been based in the market hall on The Shambles (that's the street name!) in Worcester City Centre from our beginnings back in 2011. However the hall itself (these days known as "The Gallery") has been here for decades and has seen a few changes over the years.
As well as our t-shirt printing shop, you'll also find a unique mix of other shops and businesses including:-
Butcher shop
Cheese shop
Hairdressers
Zero Waste shop
Record shop
Mobile repairs & accessories
Comic Books
…plus many more.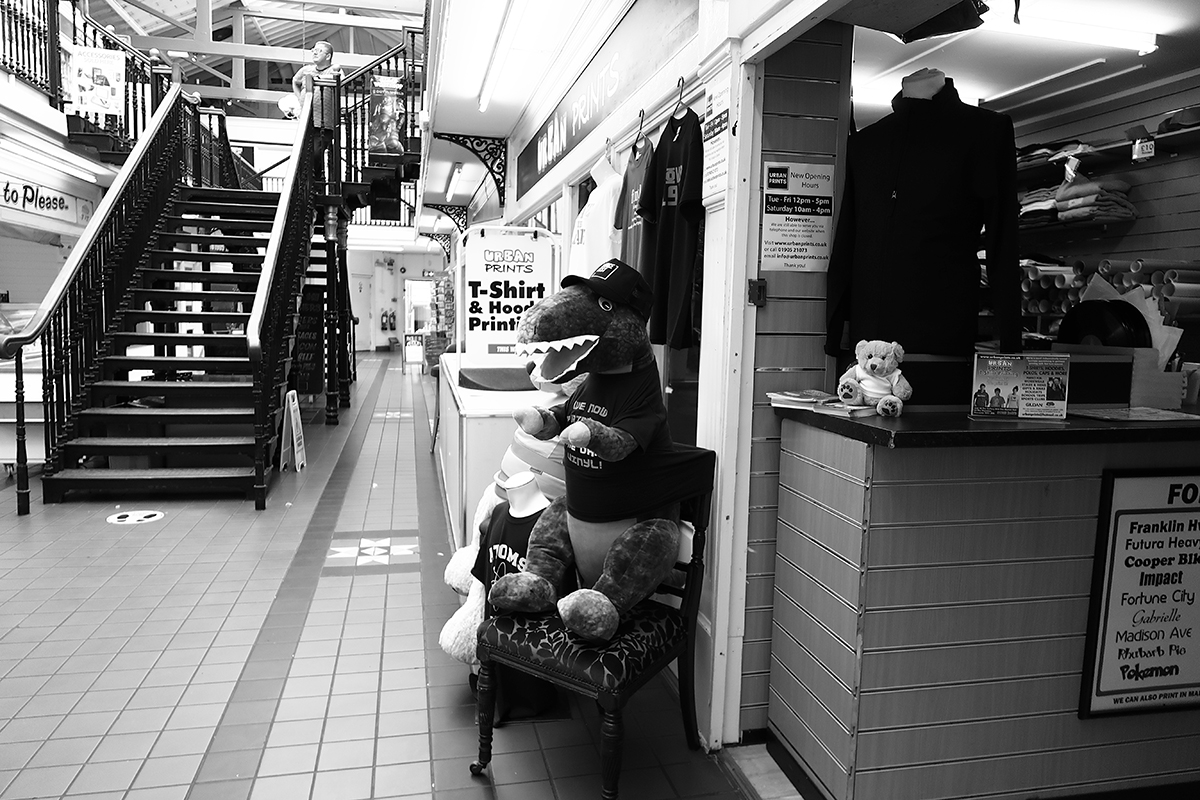 It's well worth a visit if you're popping into town, to check out the building's unique atmosphere and range of independently owned & operated businesses.
We look forward to seeing you in Worcester's Market Hall (The Gallery) soon!