T-shirts for the ultimate Stag Party
Stag Party T-shirts are a great way to stand out in the crowd. When you have had a few too many beers this might actually come in handy as you go from bar to bar. If you have seen the type of stag do tops that you want, or have a design of your own, we can print it for you.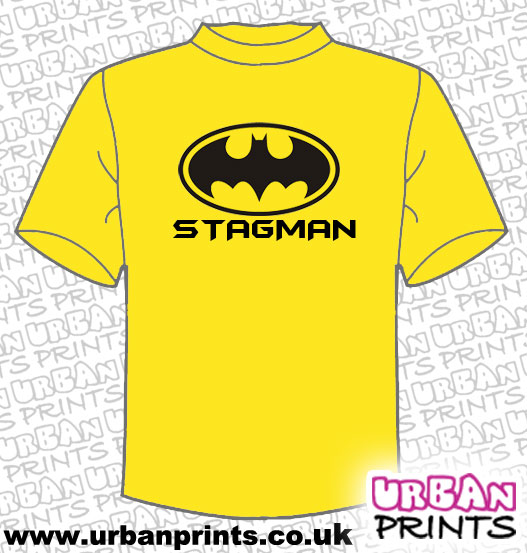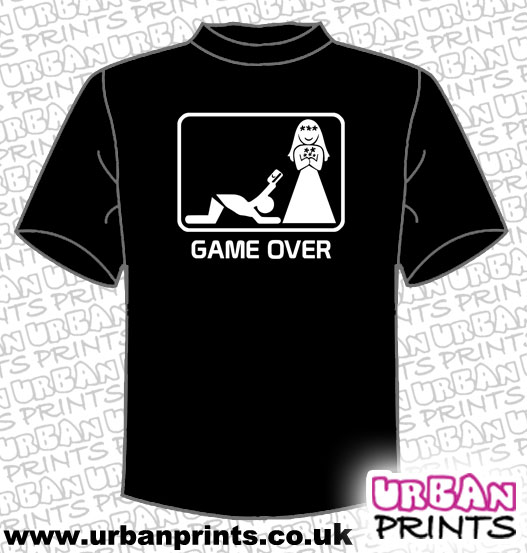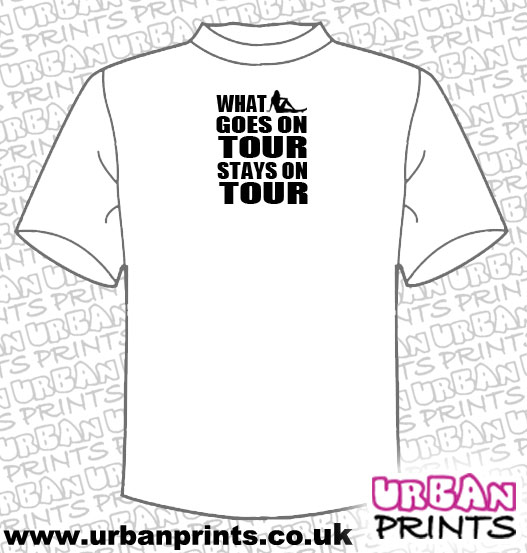 Custom Printed Stag T-shirts for that last night of Freedom
Your Stag T-shirts don't all have to be the same. Individual nicknames or numbers on the back is a good opportunity to express your individuality and have a laugh at your mates expense. If you want to stitch up the groom then you can have his T-shirt printed in fluorescent pink while everyone else has theirs in a different colour.
No Stag Party is complete without everybody being kitted out in custom printed T-shirts. Urban Prints can help. We provide custom printed T-shirts for stag dos at a competitive rate.
Polo shirts or hoodies for your Stag Do
T-shirts aren't for every stag party. Depending on the destination, you may want an alternative to the trusty T-shirt. We can supply and print onto top quality hoodies and polo shirts so that you are appropriately dressed whatever the activity.
You Think it, we'll print it
Feel free to be as original as possible. We can print pretty much any design that you want for your stag party T-shirts. The cost of printing will vary depending on the process we have to use in order to produce your T-shirts. It is always best to email through the design to us or use the form on our website. We can work with you, if necessary, to simplify a design in order to get the best results or keep the cost down.
Already have the T-shirts?
If you have already bought the T-shirts, Polos Shirts or Hoodies for your stag do, then that is a great start. We can print onto your supplied garments. This of course will be at a lower cost to you. For a quote on print on Supplied Custom Printed T-shirts please contact us.
Would you like a quote? Please tell us…
How many t-shirts/hoodies/polo shirts etc you require?
What you would like printed & where on the garments?
The colours & sizes of the garments (if you're not sure yet, don't worry)?
When you need them by?